Biography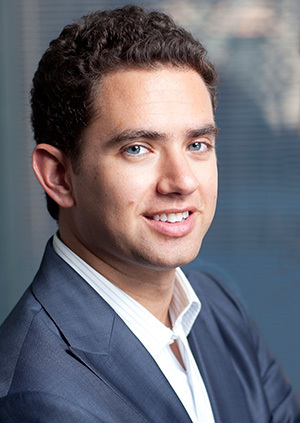 Daniel Freedman is the Chief Strategy Officer of The Soufan Group, a strategic security consultancy that advises and trains governments and companies. He is a highly regarded writer, strategist, communicator, and entrepreneur, and is the co-author and publicist of the award-winning, New York Times top-10 bestseller, "The Black Banners."
As Chief Strategy Officer, Daniel heads the company's strategy, new technology ventures, marketing, and communications divisions, and assists the CEO as his Chief-of-Staff. He also oversees TSG's strategic partnerships, which include international organizations, ministries, think tanks, and businesses. Daniel assumed this position in November 2012 after previously serving as Director of Strategy and Policy Analysis.
Daniel is a former columnist for Forbes, and has previously worked at the United Nations for the Executive Director of UNICEF, Ann Veneman; in the U.S. Senate, for Senator Joseph Lieberman; and for Mayor Rudy Giuliani. He began his career as an editorial writer at the Wall Street Journal Europe and the New York Sun, and gained his first political experience in the British Parliamentary office of Boris Johnson MP.
Daniel has written for, been interviewed by, and worked with the world's leading newspapers and media organizations, including the Wall Street Journal, New York Times, 60 Minutes, BBC, CNN, Fox, and MSNBC. He is a noted public speaker and has addressed audiences around the world, including at Yale Law School, Paris's Sciences Po, and London's Tate Modern Art Gallery.
"The Black Banners: The Inside Story of 9/11 and the War Against al Qaeda" (WW Norton / Penguin, 2011) was selected by The Sunday Times as a book of the year, received the 2012 Ridenhour Book Prize, and was described by The Economist as "one of the most valuable and detailed accounts of its subject to appear in the past decade."
He is a graduate of the London School of Economics.
Contact: DF9713@gmail.com
Twitter: @dfreed1